< Articles
*Tartt's Scientific Approach*
---
I have created this website in order to have a frank meeting of the minds on past and present important issues. (And at times, a little fun). This site is not exclusive, and all* are welcome. Our primary interest here is incorporating the sciences of Cultural Anthropology, Psychology, Sociology, Chemistry, Biology, Physics, and Religion (where applicable) into a better understanding of the best road to continued communication and enlightenment. To ponder scientific principles applied to controversial subjects. And to magnify the awareness level of the professional, (and the scientifically inclined) of the evolutionary bond shared by all people. While some of my subject material may be race related, all of it is not. "Enjoy!" 
"In a time of universal deceit - telling the truth is a revolutionary act." - George Orwell
*Perspective*
"What happens when you weigh the strength of your beliefs against the strength of your evidence?" -Henri W. Tartt, Chemist
*Disclamer: A few articles contain language and inferences that may be inapproriate for very young children.*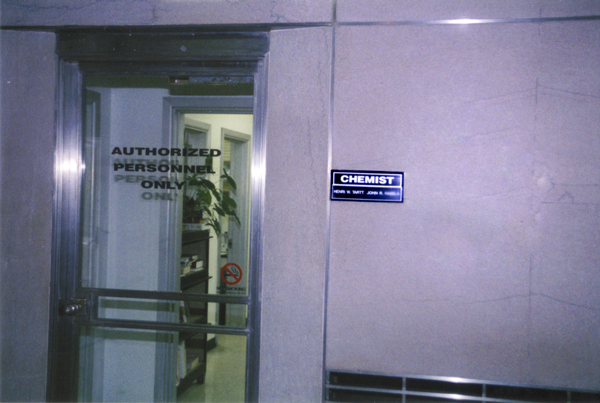 Entrance into Henris' Chemistry Lab and "Tartt's Scientific Approach"
---
World Readership
North America / South America / Asia / Africa / United Kingdom / Malaysia / China / Germany / Spain / Italy / Phillipines / Pakistan / Australia / Chile / Greece / Honduras / Jamaica / Morocco / Sudan / Thailand / Vietnam / France / Russia / Brazil / Indonesia / South Africa / Czech Republic / Hawaii / Samoa / Hong Kong / Singapore / Wales / Japan / Canada / Great Britain / Mexico / Puerto Rico / Costa Rica / Peru / Portugal / Ireland / Poland / Dubai / India / Romania / Serbia / Saudi Arabia / Sri Lanka / Albania / Argentina / Belgium / Denmark / Egypt / Israel / Saint Lucia / Tunisia / Qatar / Turkey / Colombia / Lesotho / Cyprus / Dominica / Trinidad / Austria / Norway / Sweden / Georgia / Nepal / Switzerland / Ukraine / Croatia / Netherlands / Belarus / Azerbaijan / Iceland / Lithuania / Estonia / Ecuador / Venezuela / Moldova / Bulgaria